Our Mission
Our mission is simple: prevent suicides among law enforcement officers. We are here to raise awareness and smash the stigma of seeking help.  
Did you know that every year we lose more officers to suicide than to on-duty traffic accidents and assaults, combined?
How can we help and what can we do?  
We provide education and resources to law enforcement officers and agencies and those who support law enforcement including colleagues, friends, family, and clergy members. We are here to help you get what, where, and/or who you need. 
Course Catalog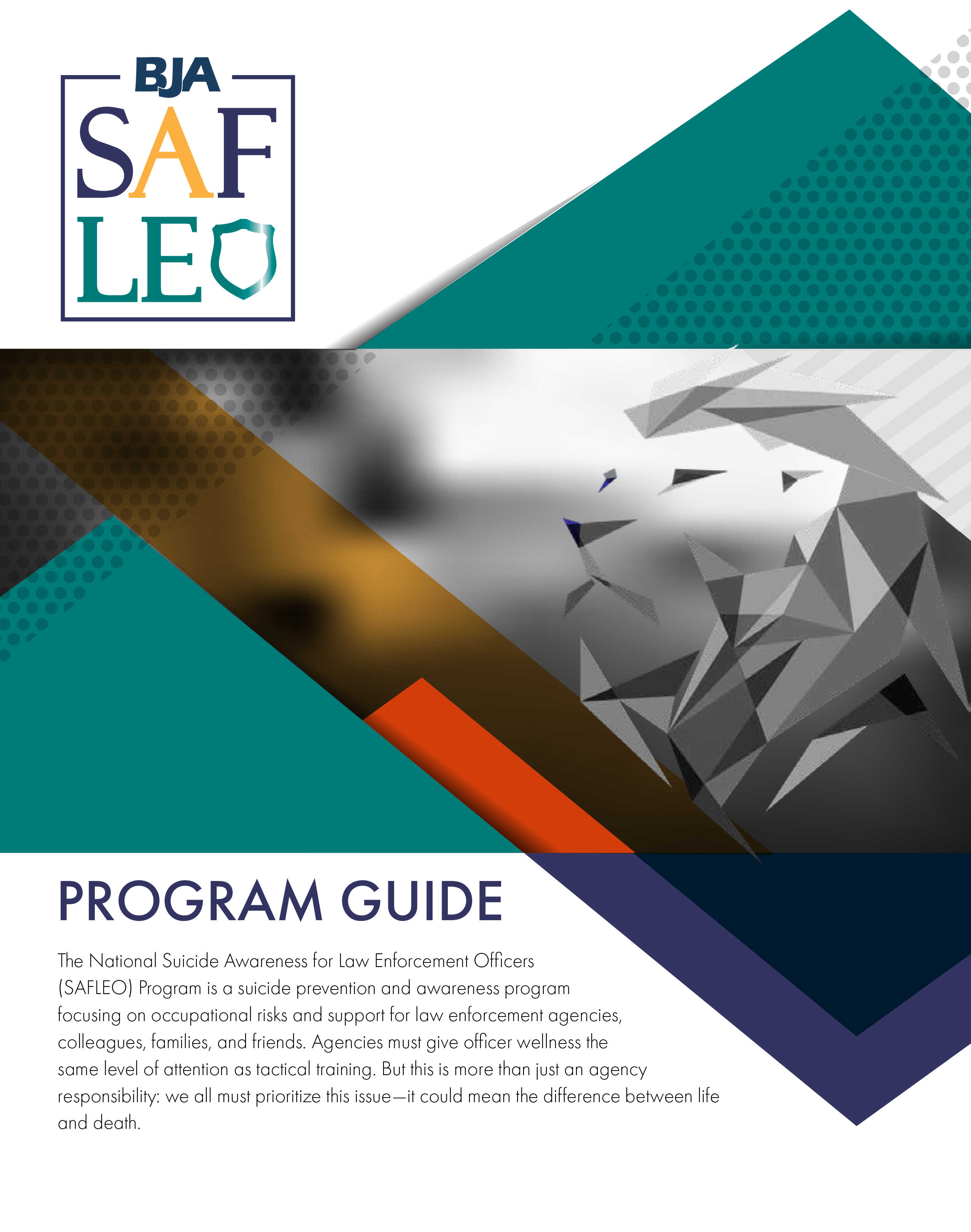 Program Guide
Executive Summary
The Bureau of Justice Assistance (BJA) believes that the law enforcement community deserves better access to officer wellness resources and suicide prevention strategies. It has created a multifaceted approach to address law enforcement suicide. The SAFLEO Program is one of two critical pieces under this work and is funded under the Officer Robert Wilson III Preventing Violence Against Law Enforcement Officers and Ensuring Officer Resilience and Survivability (VALOR) Initiative. BJA, through SAFLEO, provides training, technical assistance, and resources to law enforcement agencies, staff, and families, to raise awareness, smash the stigma, and reduce and prevent law enforcement suicide. 
BJA is building this critically important program by bringing together these strategic partners: